No time to read the details? Here the key infos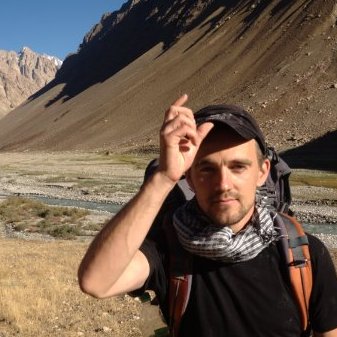 Stéphane Henriod
Consultant for GIS, Spatial Data Infrastructures and Digital Projects in International Development Cooperation
15 years of experience working in all kinds of GIS and digital projects, from small-scale environmental monitoring to the development of National Spatial Data Infrastructures and to the implementation of cross-countries digital tools.
Former head of GEOSTAT at the Swiss Federal Statistical Office.
Spent more than a decade in and around Central Asia.
Professional Scrum Master I
Professional Scrum Product Owner I
Full professional proficiency in French, English and German. Limited working proficiency in Russian (со словарем).
A few quick insights into my favorite topics
GIS (Geographic Information Systems)
Maybe you want to setup a simple data collection platform for a grassroot NGO to perform environmental monitoring? or you wonder if / how you could leverage the power of freely accessible satellite images for your project's M&E? or you want to test participatory mapping to empower local communities and to strengthen their influence over land management?
In any case, I can help you develop a strategy, identify the optimal tools (most likely open-source, but more on this later), design and accompany the implementation and support a result-oriented monitoring.
(National) Spatial Data Infrastructures
GIS are amazing tools for analysis, monitoring and planning but, as soon as you start implementing them, you will probably face some of the following challenges:
Where can I find (official) data?
What are the rules / laws for data exchange between and within government institutions? What data can be shared with a broader public (civil society, researchers, NGOs,…)?
Is there a national institution in charge of ensuring the compatibility / standardization of the data and processes within and between the various government institutions? And what about data quality?
Can I find the necessary human expertise and technical capacities in the country?
If you cannot easily answer those questions, it can be assumed that the country you are working in lacks a comprehensive National Spatial Data Infrastructure, commonly defined as "the technology, policies, standards, human resources, and related activities necessary to acquire, process, distribute, use, maintain, and preserve spatial data".
Let me help you help your host country build a sustainable infrastructure, by focusing on the legal and policy frameworks and on multi-layered capacity development before attempting to develop fragile digital solutions.
(Agile) Digitalization
One of the key causes of failure for digital projects in the development cooperation sector comes from the communication gap between the practitioners and the IT developers. The former usually have a broad understanding of the challenges that a digital solution should address, while the latter possess a deep technical expertise to implement it. But they more than often lack a common language, which causes functional requirements to be ambiguous from an IT perspective and which prevents developers to clearly present the pros and cons of a technological approach in terms of user needs.
Having worked on both sides, either providing or receiving digital solutions, I have learnt to speak both languages. Moreover, when designing or implementing projects having a strong digital component, I passionately use techniques inspired by Agile frameworks (mostly Scrum) and by the Design Thinking philosophy, in order to help bridge this communication gap and to improve efficiency, collaboration and transparency between all involved stakeholders.
#digitalprinciples
The Principles for Digital Development are a set of 9 recommended guidelines aimed at increasing the relevance and sustainability of digital projects, specifically in development cooperation context. I systmatically frame my interventions within those 9 principles, paying a particular attention to the following ones:
The digital principles are neither a step-by-step method nor a silver bullet. They however allow to vastly increase the chances of long-term success for a digital intervention.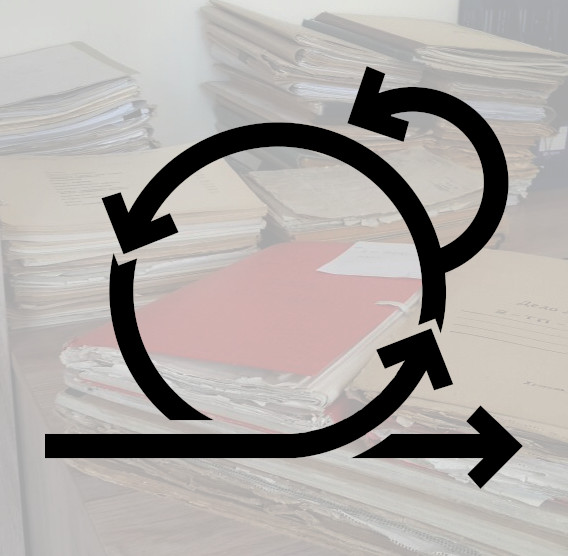 Agile Development Cooperation
By definition, Development Cooperation takes place in volatile and ever-changing environments. What was important yesterday might no longer be relevant tomorrow. National and regional priorities and policies change. Partner institutions re-structure themselves. Staff turn over. In the worst cases, political instability causes deep turmoil at all levels of the society.
How can you implement effective and efficient projects in such an unpredictable setting? How can you guarantee the service delivery that you promised in your project proposal? How can you ensure that your actions have a positive impact on your partners and beneficiaries, despite constant unforeseen changes in your project's environment?
Agile methods and frameworks allow to reverse the way we tend to apprehend the change: changing conditions, changing environment, changing needs and expectations are no longer seen as obstacles, but as chances for a more qualitative and more relevant product delivery. Frequent feedback loops, self-organized teams, artifacts to continuously, flexibly and coherently fine-tune the operational planning allow to embrace an Agile mindset and to take advantage of the changing conditions rather than fighting against them.

But setting up an Agile environment is not an easy task. It has strong implications on your way or working, on the relationships and agreements with your donors and partners, and even on the way your project interacts with your own organization's hierarchy.

It is a tough journey, but a worthy one, that I'll be thrilled to accompany and facilitate.
Where I've been working
(NB: this map shows a conservative list the countries where I have been working and for whom I have been working. A few of them involved only remote assignments)
A few current and former clients, partners and friends